OCTOBER 24-31
Canadian Down Syndrome Week is our week to show the world that Canada is where ALL people are valued, fully participating citizens. It is our week to celebrate people with Down syndrome and teach others to "See the Ability."
Created by the Canadian Down Syndrome Society, Canadian Down Syndrome Week (CDSW) is celebrated during the last week of October.
The name change to 'Canadian Down Syndrome Week' is aimed at celebrating the great efforts of Canadians in our incredible community. CDSW provides a unity to our message and furthers our mission.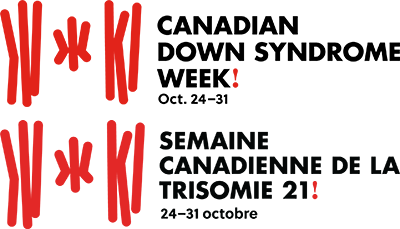 What Is #SeeTheAbility?
"See The Ability" is CDSS's message aimed to encourage the inclusion and celebration of people with Down syndrome, and to dispel myths and stereotypes.